Why Your Farm Should Choose Agrabah Finance: A blog about using the platform for farmers.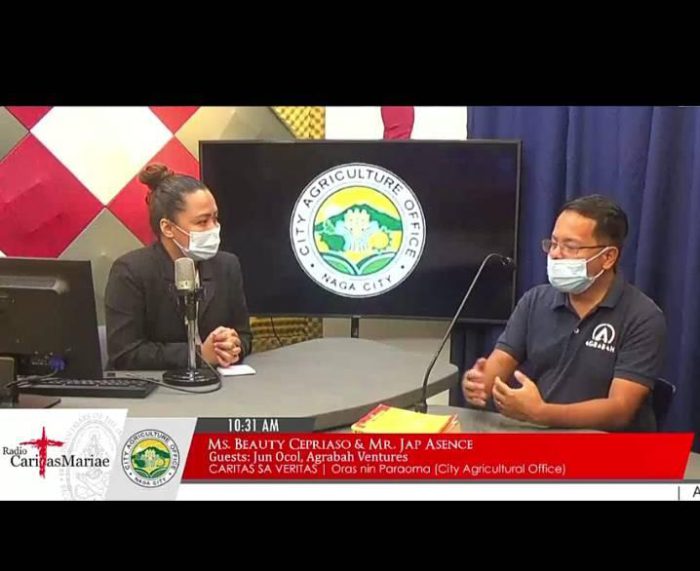 July 23, Agrabah was the guest at DWRV 98.3FM Radio Caritas Mariae – The Mother's Touch on the weekly Agriculture program "Oras nin Paraoma" of Naga City; Host: Ms. Kimberly Cepriaso Joson
The topic centered around financial inclusion for farmers and fisherfolks and how Agrabah is bridging the gaps.
Financial Inclusion is a topic that has been difficult for both experts and non-experts to grapple with. It is simple enough that anyone with a smartphone can use a credit scoring app and borrow money. Yet it also requires a deeper understanding of finance, including income, credit history, savings, loans and investing. Unfortunately, financial literacy is low among the people of the Philippines.
What is Financial Inclusion?
What is financial inclusion? It's simply the idea that everyone can access credit. For example, everyone who is paying taxes and receiving subsidies should be able to buy things on credit, either from a bank or another financial institution. A growing number of banks have signed on to the idea, and there is growing support for such initiatives from the Banko Central. It is estimated that roughly 45 million Filipinos do not have access to traditional banking services. Yet, others believe that the number of financially excluded Filipinos could be as high as 70 million. The financial inclusion agenda is a major initiative that will likely shape financial services in the years to come.
So, what is Agrabah Finance?
Agrabah Finance provides a comparison of loans from several lending sources. The site allows users to compare their loan options using easy to read charts. Additionally, it features a loan payment calendar so users can see how much they will pay each month and how much debt they can take on. Agrabah Finance is simple and effective at providing the information that users need to make an educated decision about their financial future.
Users can enter in their personal information and receive quotes for different types of loans from different providers that match their needs. This site makes it easy for people to understand what it takes to borrow money and how much they have to repay.
How does this platform address the gap?
In the Philippines, one of the obstacles of farmers or fisherfolks applying for a bank loan is accessibility. They have to travel at least 1 hour going to a bank and when they reach, sometimes they lack some requirements and they have to travel back. It takes 1-3 days just to complete the application process.
To add, most of the time they are shy to go to the bank because of how they are dressed. They sometimes feel that they would just be rejected and discriminated.
With the Agrabah Finance platform, they can do the application in the convenience of their own homes. They can even upload their documents online. The disbursement of the bank is through digital means too. Through the Agrabah Finance platform, farmers and fisherfolks can process their loan applications and once approved receive their loans all without having to travel to the bank for processing.
Agrabah is providing accessibility and convenience to our farmers and fisher folks.
Agrabah Platform was made possible by the help and guidance of #UNICEF Fintech for Impact and #ING
The platform will be open to the public on or before October. For early sign-ups you can follow this link!
#AgrabahVentures
#AgrabahFinance
#AgrabahFarmers
#fintechforimpact