Providing financial opportunities to Filipino Farmers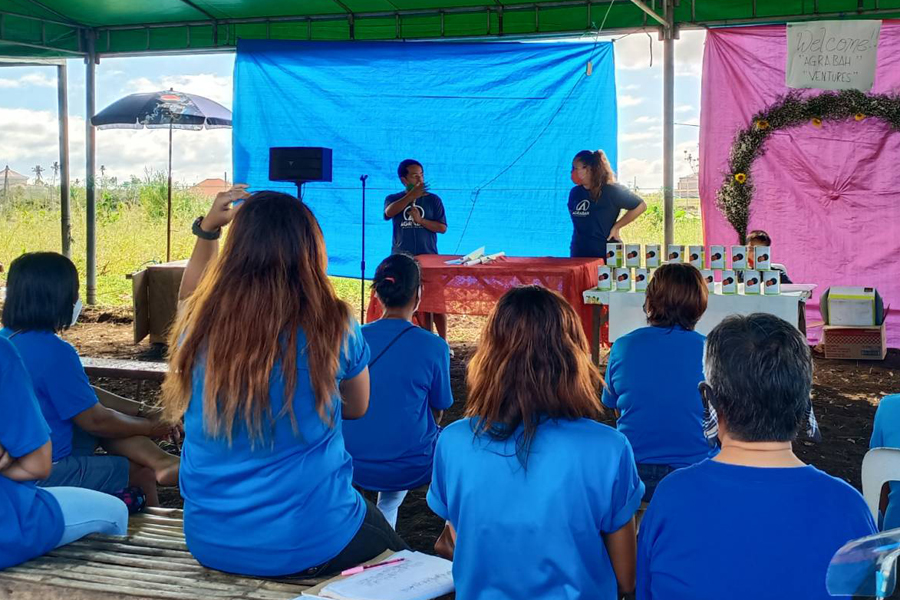 While 40% of Filipino workers are involved in the Agriculture Sector, and contributing around 20% to the country's GDP, banks in the Philippines have difficulty reaching the agriculture and agrarian reform loan limit mandated by the BSP (Banco Sentral ng Filipinas). According to RA 10000, the mandatory credit allocation in Presidential Decree 717 is 25 percent of banks' total loanable funds are to be set aside for agriculture and fisheries in general, of which at least 10 percent should be made available for agrarian reform beneficiaries banks.
Penalties for non-compliances hit P6 billion in the last two years, according to Monetary Board member Bruce Tolentino. Many banks preferred to pay the penalty rather than actually lend to farmers who are still perceived to pose high credit risks.
Agrabah Ventures is building a loan comparison and matching platform that provides banks / lending Institutions with a form of credit rating for farmers doing transactions in the Agrabah Wharf Platform.
Agrabah Wharf is a managed service provider platform that allows farmers and fisher folks to sell their produce direct to institutional clients. The current limitation for small shareholder farmers in expanding their production is due to their lack of collateral and other required documents that need to be submitted before their loan is approved.
With an actual market transaction backbone, Agrabah Ventures hopes to provide banks with purchase order details and production capacity information, to help showcase that Agrabah supported farmers have the capacity to repay their loans.
With Agrabah's new loan comparing and matching platform Agrabah Ventures is confident that more banks would be willing to loan to farmers. The platform also assists in helping farmers make smarter money decisions with the financial products that best suit their individual needs.
At the moment Agrabah Ventures is supporting Coastal Seaweed Farmers in the Bicol Region, Cut Flower farmers in Benguet, Tarlac, Pampanga and Naga, Egg Producers in Batangas, and Vegetable farmers in Benguet, Naga and Nueva Vizcaya. Agrabah plans to expand to Visayas and Mindanao by 2021.
For farmers or fisher folks who wants to be part of the pilot they can sign up here => SIGN UP
Through the support of #UNICEF #fintechforimpact and #ING, we were able to onboard our cut flower farmers of Pacol Naga City.
#AgrabahVentures
#AgrabahFarmers
#fintechforimpact
#Opensource
#Sustainability
#FarmingisSexy
#LoanMatching
#LoanComparison