Making Agriculture Great Again: Community Onboarding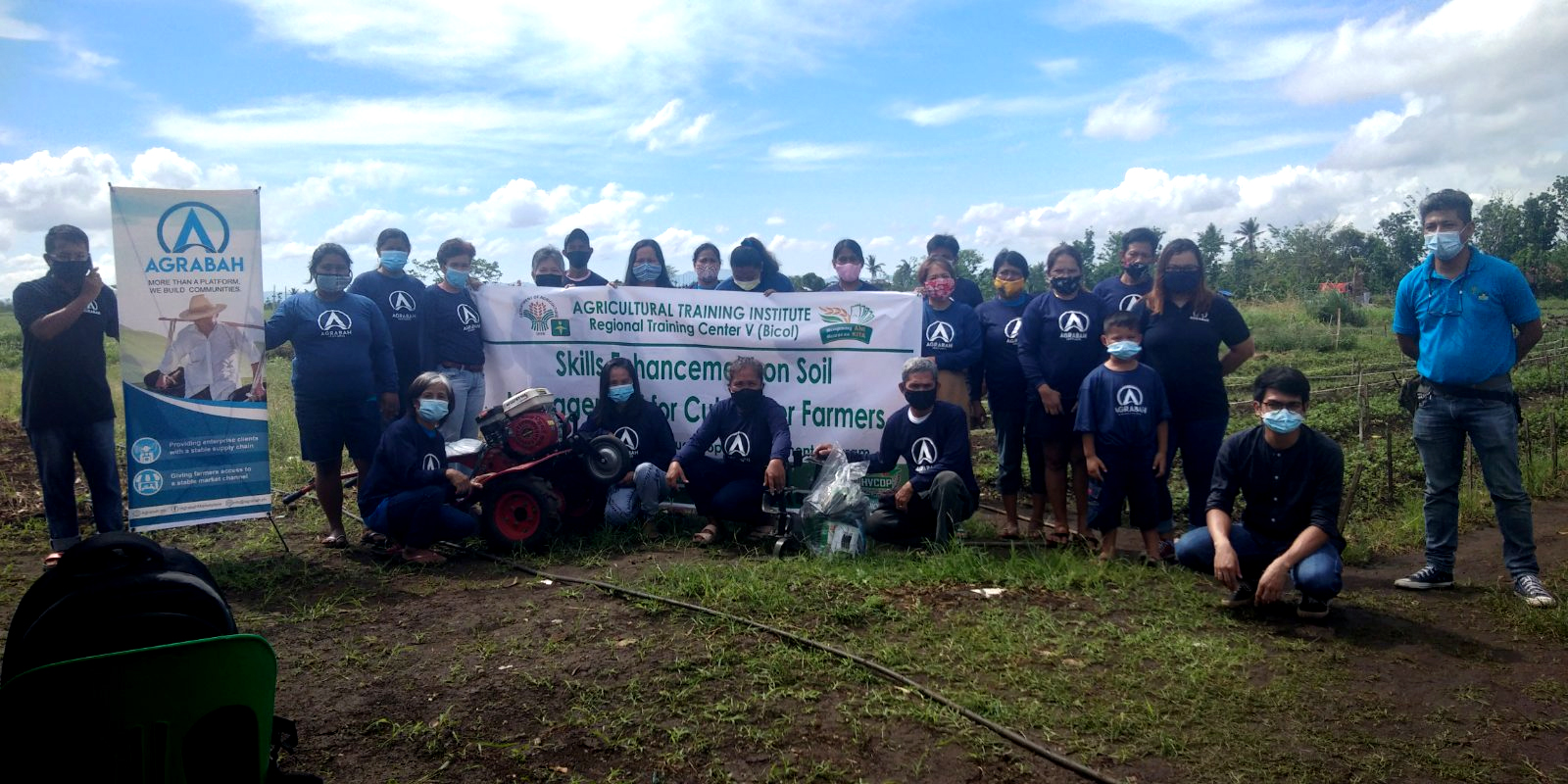 After Super Typhoon Rolly wiped out most of the crops of our local farmers in Bicol, AGRABAH VENTURES initiated a Donation Drive providing our farmers with relief goods such as rice, vegetables and seeds. Through the help of different private organizations, Collectively, #BayanihanBicol raised a total of PHP197,000 in cash and in-kind and was able to help and support 360 households (2% PWD, 23% senior, 75% able-bodied).
"Give a man a fish and you feed him for a day; teach a man to fish and you feed him for a lifetime" – Anne Isabella Thackeray Ritchie
AGRABAH believes in sustainability. We provide our farming communities more than just relief goods. We work towards providing lifelong livelihoods for our communities, through AGRABAH's Wharf Platform. We have secured a stable market for our cut flower farmers in Pacol, Camarines Sur. We are projecting allocations worth at least Php100,000 – Php 200,000 of weekly flower order for their community.
Traditionally, the community only grows cut flowers twice a year; the First Quarter of the year for Holy Week Harvest and the Third Quarter of the year for All Souls' Day Harvest. Having our cut flower farmers onboarded into AGRABAH's Wharf Platform now means they can have a continuous cycle of harvest weekly providing them a combined sales of approximately PhP 4.8M – 9.6M annually. Now, they can focus more time on continuously improving the quality and volume of their farm products, instead of trying to find buyers for their bounty.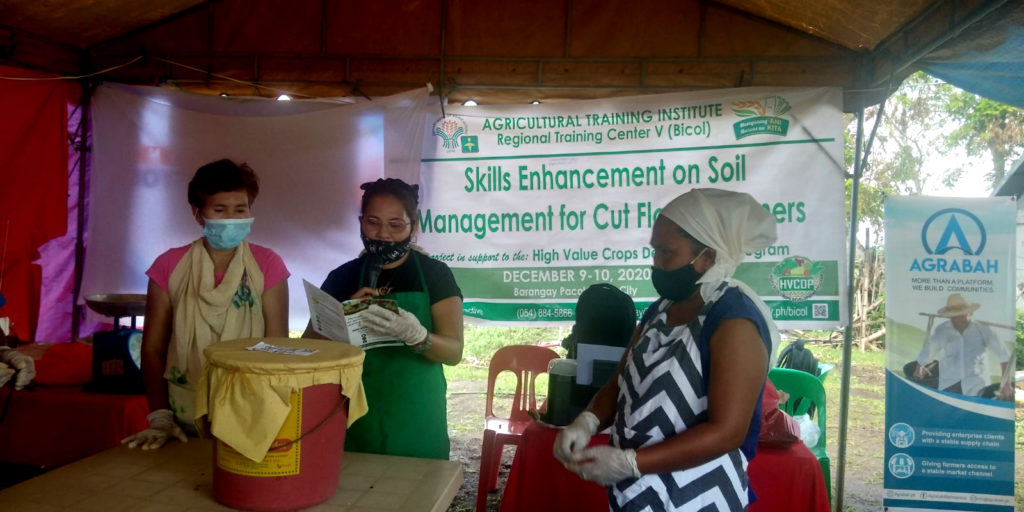 Staying true to our beliefs, we continuously help build our communities to be more resilient. Agrabah Ventures, in partnership with The Agricultural Training Institute – Regional Training Center V (ATI Bicol), spearheaded a two-day Skills Enhancement Training on Soil Management for the Pacol Cut Flower Farmers last December 9-10, 2020 at Barangay Pacol, Naga City, Camarines Sur. This training is in support of the High Value Crops Development Program (HVCDP) of the Department of Agriculture, which aims to equip flower farmers with valuable knowledge and skills in proper management of soil planted with their cut flowers.
The participants were also taught on how to produce their own natural pesticides and organic fertilizers to promote organic gardening.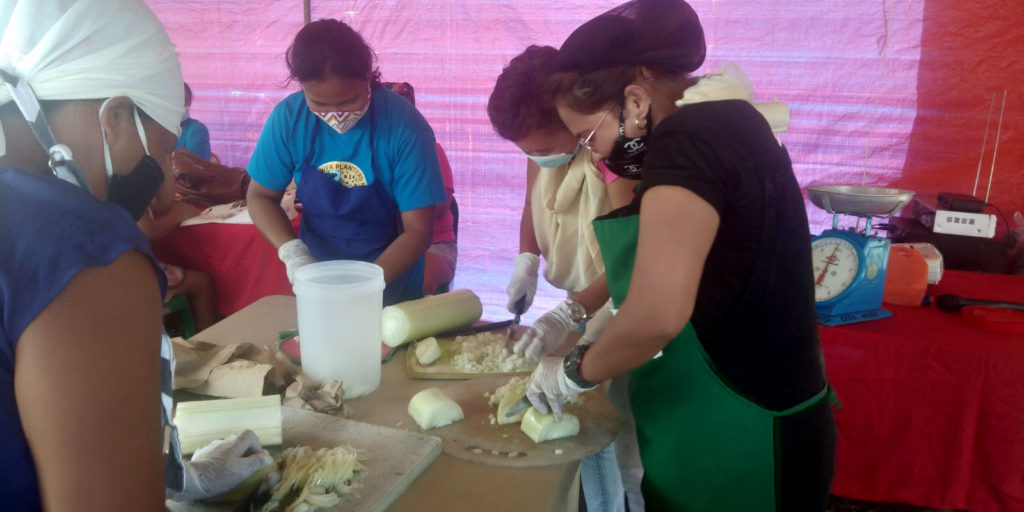 The Pacol Flower Farming Community were also provided and equipped with assorted vegetable seeds to produce their own food, along with Information, Education and Communication (IEC) Materials as guides in planting those vegetables. AGRABAH was also able to award them with a new Rotovator to aide their transition to modern farming with the help of the generous donation of Enchong Dee.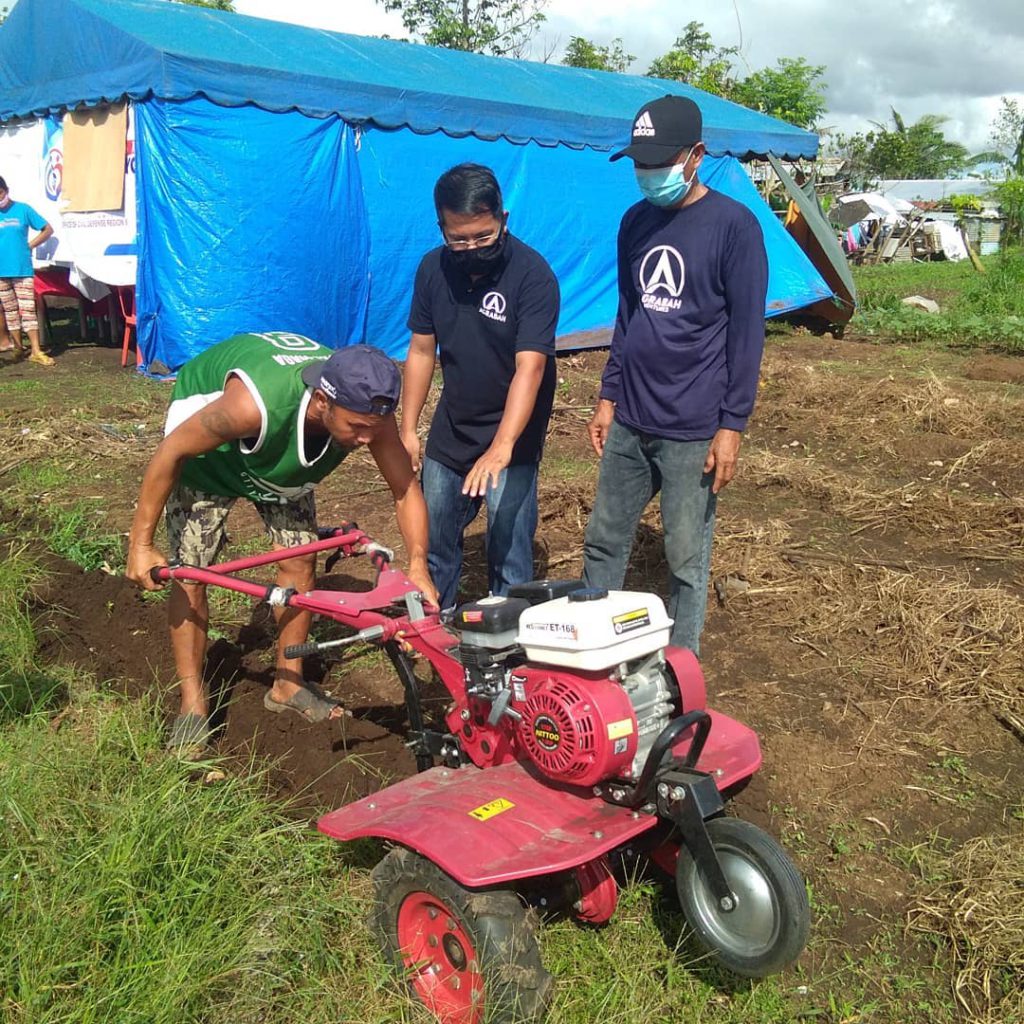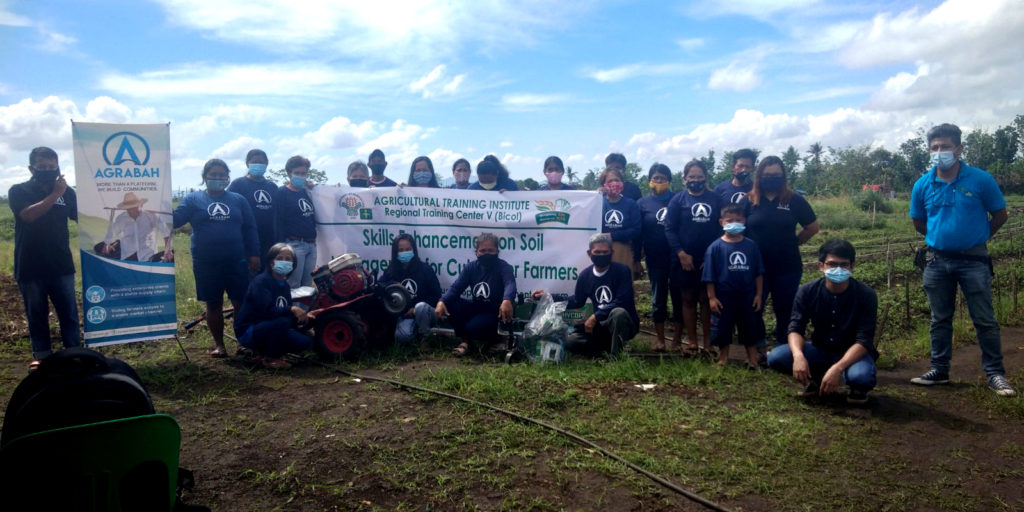 We are currently building a platform that allows our farmers with easy access to financing in order to grow their production. What's exciting about this platform is that it is integrated into our trading platform the provides us with more data about farmer transaction especially the volume, frequency, and total transaction value. This will help us build a credit scoring tailored to farmers and fisherfolks which banks or lending institutions can use to assess risk.
Through the support of #UNICEF #fintechforimpact and #ING, we were able to onboard our cut flower farmers of Pacol Naga City.
#AgrabahVentures
#AgrabahFarmers
#fintechforimpact
#Opensource
#Sustainability
#FarmingisSexy